Efficient & coordinated development, simulation and production solutions
The partnership between Plan B and PEG combines virtual product development (simulation) with practice (tool development and component production).
This allows us to offer "everything from a single source" and reduce coordination efforts.

We create security for our customers, who in particular require more complex components, and are able to provide our customers with added value in terms of quality, faster marketability and reliable cost planning. Thanks to our existing expertise, we can generally dispense with expensive prototype tools and production and go directly into production with series tools.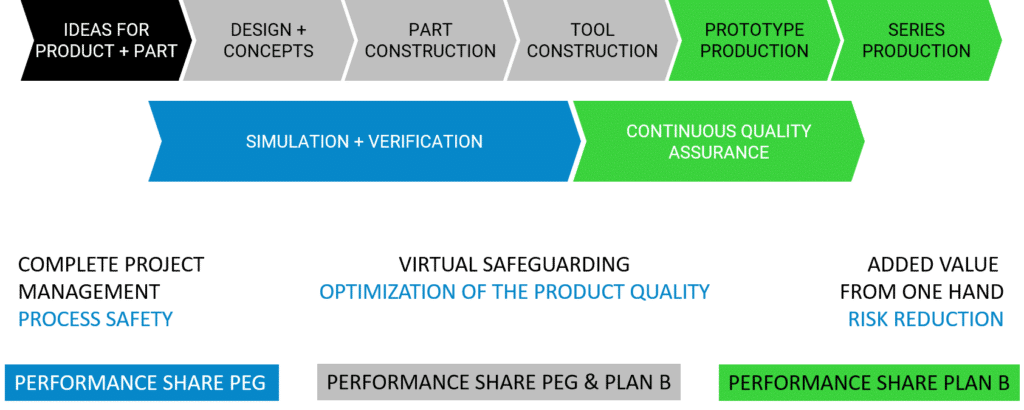 With the targeted application of simulation and the use of the results for reverse engineering, it is possible for us to use the knowledge gained for all your future projects and thus to continuously optimize component and tool quality, development time and project costs.
Together we offer you
Complete takeover of the development and production of complex plastic components, also in combination with other materials (e.g. carbon, glass or metal)

Coverage of the entire value chain from the idea to production

Development services with conception of the components up to the creation of the tool and delivery of the finished components